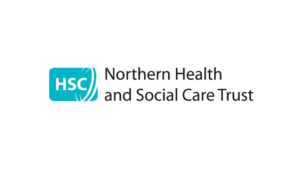 Community Health and Wellbeing Volunteer
About the Volunteer Opportunity
The Community Health and Wellbeing Volunteer will complement the work of paid Trust staff to help enhance the health and wellbeing of those residing in the NHSCT community. Volunteer Services include: Community Health & Wellbeing Champions.
Main Activities include:
Keep up-to-date with accurate and evidence-based health and wellbeing information, services, events and resources within their community.
Help to promote and signpost to accurate and evidence-based health and wellbeing information, resources, services and events, ultimately helping to increase community awareness and engagement.
Through engagement, provide insight from a grassroots community perspective.
With the impact of Covid-19 we have looked at new ways of promoting health and wellbeing messages.
We are looking for enthusiastic individuals, with excellent social media and communication skills and an interest in promoting health and wellbeing to others locally, to join a passionate team of volunteers to undertake this new role.
The role of the Community Health and Wellbeing Champion volunteer will be to promote health and wellbeing in their communities and provide insight from a grassroots perspective.
Volunteers will enhance the work of the health and wellbeing team, by helping to promote events, services, resources and key public health messages within their locality. This will be achieved through the use of social media and attendance at relevant events (some of which may be online).
Here are some of the many benefits of becoming a Community Health and Wellbeing Champion volunteer:
Giving time to others
Great satisfaction from helping others
Helping you connect with other people
The opportunity to try something new
Accessing training and developing your skills
Obtaining insight into health and wellbeing within your community
The Northern Trust is committed to involving volunteers and welcomes and greatly appreciates the contribution they make on a daily basis, recognising the purpose and value of their role. We strive to offer volunteer roles that are varied, rewarding and fun.
www.northerntrust.hscni.net/about-the-trust/vo
Volunteers may be required to complete an Access NI disclosure for some volunteering roles.  A criminal record will not necessarily be a bar to obtaining a volunteer position.