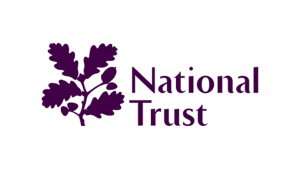 Springhill House Volunteer
National Trust – Springhill
About the Volunteer Opportunity
• Welcoming visitors and helping them have a safe and enjoyable visit.
• Learning more about Springhill, so you can share all that's special – indoors and out, while also being aware of the importance of silence and the need to give people space and time to engage with the house.
• Sharing stories, helping if people ask, and thinking about the needs of a diverse range of visitors.
• Helping visitors understand why we need to take care of special places.
• Getting to know health and safety and evacuation procedures.
• There might be some other activities of interest to you, that we could use your help with.

By getting involved, you could…

• Use your people skills to welcome and inspire our visitors, helping Springhill to safely stay open following government guidelines and hygiene instructions.
• Learn by volunteering alongside experienced House Volunteers and National Trust staff.
• Gain skills and experience in public speaking, enhancing your CV.
• Be part of a varied and enthusiastic team and make new friends.
• Spend time in fabulous rooms, jam-packed with history, that really feel as if the family still live there!
Volunteers are given a property and role specific induction. The National Trust requires volunteers to undertake some basic mandatory training courses, e.g. safeguarding, GDPR, fire safety. Training and support relevant to role will be provided by a named volunteer manager.


A pretty 17th-century plantation house with walled garden
Springhill was the home of ten generations of Lenox-Conyngham family. Regarded as one of the prettiest houses to visit in Northern Ireland, its portraits and furniture are shared by one of Ireland's best-documented ghosts. The old laundry houses an impressive Costume Collection, which features some fine examples of 18th to 20th-century fashion. Wandering its walled gardens and parkland, visitors can discover many tempting waymarked paths. 
Volunteers may be required to complete an Access NI disclosure for some volunteering roles.  A criminal record will not necessarily be a bar to obtaining a volunteer position.